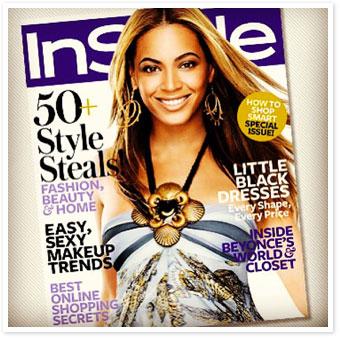 Courtesy of Instagram
We never put our love for Beyonce to the left! And that's why, in honor of #ThrowbackThursday, we posted this fun shot to @InStyleMagazine's Instagram account, showing off Mrs. Sean Carter's November 2008 InStyle cover. Then, the superstar told us, "I am happy right now and this album has a lot of love songs that talk about my emotions—me naked with my heart exposed." And she has plenty more to be happy about—she just celebrated her daughter, Blue Ivy's, first birthday. Happy Thursday, @baddiebey!
Click to see more Instagrams from @InStyleMagazine.
MORE:
• Are Beyonce's Pepsi Ads the Best?
• Stylish Celebrity Couples: Bey and Jay
• How to Get Beyonce's Super Bowl Curls