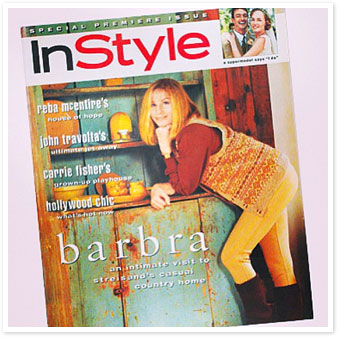 Courtesy of Instagram
Oh, the way we were! Today, in honor of #ThrowbackThursday, we posted this fun shot to @InStyleMagazine's Instagram account, showing off the very first cover to ever hit newsstands featuring the talented Barbra Streisand. "We shot this at my old compound in Malibu," says Streisand of the June 1994 issue. "I still have the furniture. What an honor to be the first!" Now that's memories.
See more Instagrams from @InStyleMagazine.
MORE:
• Donna Karan and Barbra: Together at the Oscars
• Remembering Composer Marvin Hamlisch
• See Barbra's Transformation