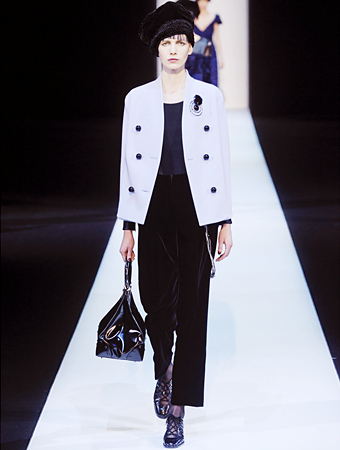 ImaxTree
Milan Fashion Week has officially come to a close, which means that our Fashion Director Cindy Weber Cleary has picked her last favorite look from the Italian lineup. Her final choice: Giorgio Armani's pretty pantsuit. "This pant suit is essential Armani: menswear-inspired, but softened by malleable fabrics and muted pastels," says Weber Cleary. "Post-modern power dressing—it's lovely!" Click through to see more of Cindy's top picks, and keep checking back—she's headed to Paris next!
MORE:
• Our Milan Fashion Week Cheat Sheet
• All the News from New York Fashion Week
• Celebrities in the Front Row!