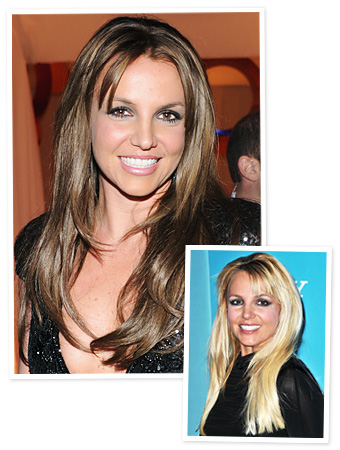 Getty; Startracksphoto.com
Britney Spears has returned to her tawny brown roots! Last night at Elton John's Oscar party, the star unveiled her new brunette strands—a drastic change from the platinum hue she has famously worn for years. While Spears has dabbled in technicolor highlights and recently added bangs to her long layers, the last time she was a brunette was back in 2010. We want to know: Do you like her new look? Tell us in the comments!
Plus, see more celebrity hair makeovers in our gallery!
MORE:
• See Britney's Blond Layers—On You!
• Britney Spears's Transformation
• Britney's New Fragrance: See All Her Scents!