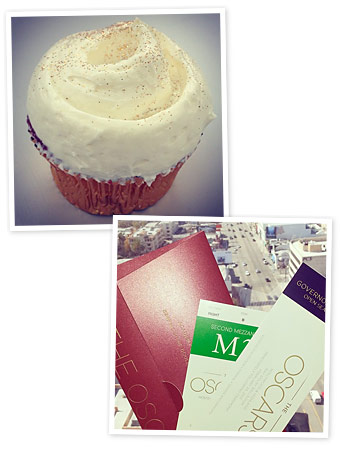 Courtesy of Instyle/Instagram
With only two days until the Academy Awards, we're busy prepping in the office—with gilded tickets and sweet treats! We admired the Los Angeles skyline—with Oscar tickets in hand—from our West Coast hub, while on the East Coast, we snacked on Magnolia Bakery's red carpet-inspired red velvet cupcakes (note: they were delicious!). Check out our Instagram feed (@instylemagazine) for more behind-the-scenes looks at the Oscars, Milan Fashion Week, and so much more.
Plus, see our favorite snaps from New York Fashion Week.
MORE:
• The Oscars' Bond Tribute with Adele
• Designers' Fashion Week Oscar Dress Picks
• The Most Glam Oscar Hairstyles Ever