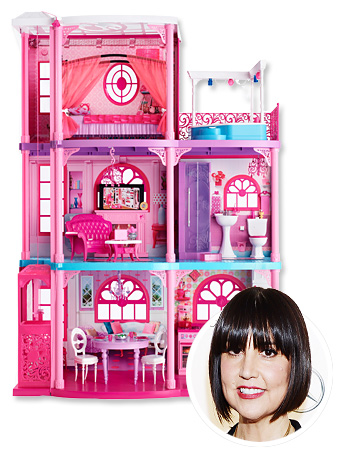 Getty Images; Courtesy Photo
Barbie just put her Malibu dream house on the market to the tune of $25 million, and she's searching for some inspiration on her quest for a new place to live—and she's getting a little help from designer Trina Turk. "We're designing the outdoor pool area for Barbie's next dream house," Turk told InStyle.com during her New York Fashion Week fall 2013 presentation. "That's our next project!" And what a project it is: the "8,500 square foot home" is bright pink (no surprise there!), so we can't wait to see what print lover Trina does to re-imagine the space. Stay tuned!
Plus, get your cheat sheet to Fashion Week!
MORE:
• The Stars at Fashion Week!
• Monique Lhuillier's Emerald Green Moment
• The Hottest Runway Looks