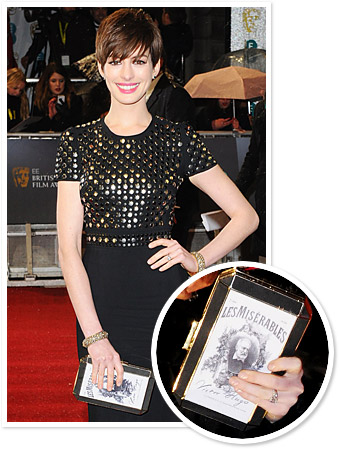 Landov; StartraksPhoto
Before Anne Hathaway won the Best Supporting Actress honor for her role as Fantine in Les Miserables at the 2013 BAFTA Awards in London today, she walked the red carpet in a studded Burberry gown. Another stunning look from the star—she's good at those!—and the best part of the red carpet outfit had to be her book-inspired clutch, which showed the vintage cover of Victor Hugo's novel, Les Miserables. What a touch!
Plus, see Anne's best looks ever!
MORE:
• Helen Mirren's New Pink 'Do
• Amy's Stunning Faberge Earrings
• Try on Anne's Hairstyles!