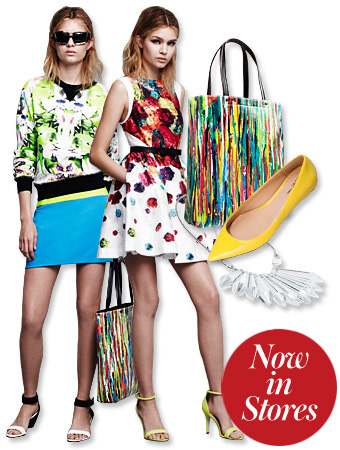 Courtesy of Prabal Gurung for Target
You saw Olivia Thirlby model Prabal Gurung's adorable capsule collection for Target, and you can shop the whole thing online at midnight tonight! All 40-plus pieces will be available on target.com before they hit Target stores Sunday morning, so you can make sure to get your favorite design early, whether it's the real-flower print dress, the tuxedo short-shorts, or the multicolor blazer. (Tough call!) And remember, most of the LOVE collection is under $50, so we say splurge!
But before you whip out those credit cards, re-check out the whole collection here.
MORE:
• Prabal Gurung's Sweet Target Video
• His Star-Filled Target Launch Party
• More News From New York Fashion Week