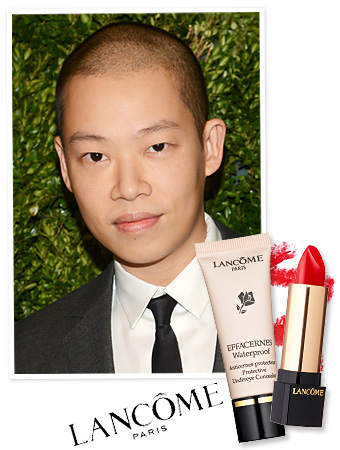 Sipa USA; Time Inc. Digital Studio (3); Courtesy
Following in the footsteps of Alber Ebaz and Chris Benz, Jason Wu is teaming up with Lancôme to create a line of beauty products. "What was so intriguing about partnering with Lancôme, beyond the quality and luxury of their products, is the notion that the brand doesn't impose a model of beauty but rather invites women to embrace themselves," Wu said in a statement. And the designer, who recently dressed First Lady Michelle Obama for the Presidential Inauguration, understands this beauty philosophy well. "This is the embodiment of a truly sexy, modern and confident woman," he continued. "Much like the women I design for." The beauty line will arrive in stores in September.
Plus, see all of the stars who love Jason Wu!
MORE:
• Karlie Kloss Reveals Jason Wu's Talent
• See Stephanie Seymour's Jason Wu Ads
• Michelle Obama Wears Jason Wu