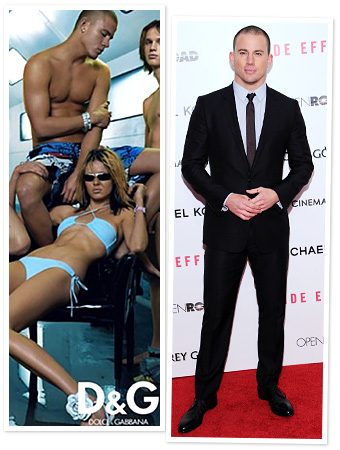 Courtesy Photo; Ilya S. Savenok/WireImage
Way back in 2004, before he was a magical creature named Mike, Channing Tatum was a rising star model, starring in fashion campaigns for big brands like Dolce & Gabbana. Back then, he rocked little more than his trademark chiseled abs and cheekbones—but today, things have changed. At last night's New York Side Effects premiere, the star strolled in (to throngs of screaming girls, no less) wearing a handsomely fitted suit by the Italian label. How his relationship with D&G has matured!
Plus, see more studs in our abs gallery!
MORE:
• Channing Expecting a Baby!
• Channing's Style Inspiration
• Magic Mike's Revealing Costumes