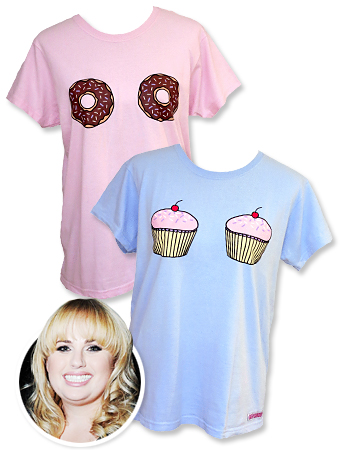 Courtesy Photo (2); AP Photo
The hilarious Rebel Wilson, of Bridesmaids and Pitch Perfect fame. added another bullet to her resume: T-shirt designer! Inspired by her Pitch Perfect character "Fat Amy," the comedienne designed two tees (sizes 12 and up!) with yummy cartoon cupcakes and donuts placed strategically for a sartorial laugh. We hope she busts one out on the red carpet!
See more stars who are fronting fashion campaigns!
MORE:
• Rebel's Hosting the MTV Movie Awards
• Kate Hudson Designed for Ann Taylor!
• Style Tips to Help You Flaunt Your Curves