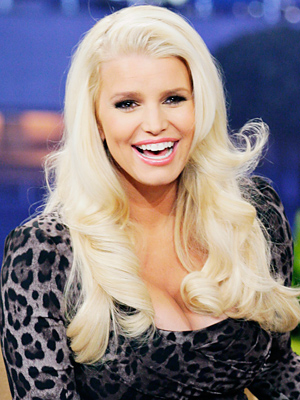 Getty Images
Jessica Simpson is returning to the TV spotlight! Eight years after she starred in the hit MTV reality TV show Newlyweds with then husband Nick Lachey—and following her weekly appearance as a judge on NBC's Fashion Star—Simpson announced that she will play herself in an upcoming NBC sitcom based upon her life. "I am so excited to work with NBC on a scripted comedy," Simpson said in a statement. "I often find myself thinking that no one could ever make up the things that actually happen in my life—so between the real life elements and a great team of writers, I think we'll have people laughing!" Let's hope there will be plenty of "chicken of the sea" moments! Tell us: are you excited for Simpson's comeback? Vote in the poll below!
Plus, see Jessica Simpson's transformation from pop-star to Hollywood mogul.
MORE:
• Jessica Simpson is Pregnant Again!
• Ashlee Simpson Gives Jessica's Daughter Hand-Me-Downs
• Jessica's Best Looks Ever!