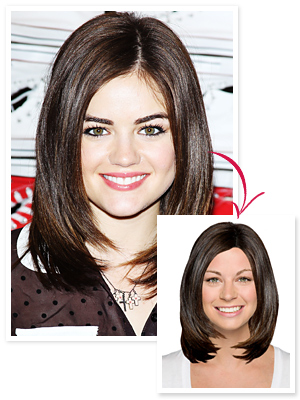 FilmMagic; Courtesy Photo
Lucy Hale may play a Pretty Little Liar on TV, but her flawless strands are no bluff. To celebrate tonight's new episode, consider giving yourself an Aria-inspired makeover! We added Hale's smooth layers to our Hollywood Makeover Tool, so you can try out a style that fits right at home with the Rosewood crew—without dealing with suspenseful plot twists from A. Then share your look on Facebook, Twitter, and Instagram to let your friends know you'll be watching! Click the box below to start, and be sure to catch the new episode of Pretty Little Liars tonight at 8/7 c on ABC Family!
MORE:
• Found It! Lucy Hale's Coral Lipstick
• Shay Mitchell on Her Hair Philosophy
• See Lucy Hale's Transformation!