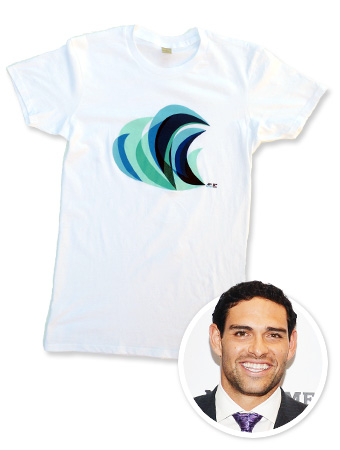 Courtesy Photo; Slaven Vlasic/Getty
New York Jets quarterback Mark Sanchez is making the most of his off-field time now that the playoffs are on (and he's out of 'em!)—the footballer teamed up with Waves for Water, a non-profit group created by professional surfer Jon Rose, to design a T-shirt to benefit the continuing Hurricane Sandy relief effort. The $50 shirt, available for both men and women, features an abstract wave design, and 80% of profits will be donated to the recovery and rebuilding efforts in New York and New Jersey. Score your Sanchez shirt at Bloomingdale's stores nationwide, or by calling 800-232-1854.
Plus, see stars backstage at the 12-12-12 Hurricane Sandy Relief Concert!
MORE:
• Michael Kors Donates $1 Million to Relief
• UGG's Puzzle Boot for Hurricane Sandy
• Hurricane Sandy: Instagrams and Reactions