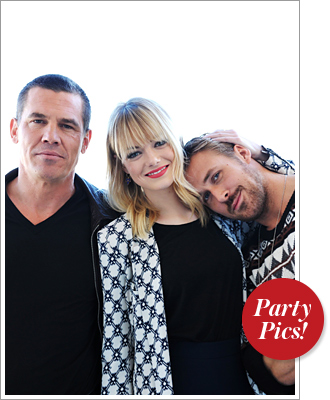 John Shearer/Invision/AP
After some time out of the spotlight, Ryan Gosling returned to cuddle up with his Gangster Squad co-star Emma Stone in Los Angeles for a celebratory day of press and photos. The film, which also stars Josh Brolin (left), is set in mob-laden 1940s Hollywood, and depicts Gosling as a cop-turned-informative who goes undercover to try to destroy the mafia from the inside out. Check out the movie when it opens January 11th, and click through the gallery to see more of the biggest parties around the world.
MORE:
• Most Stylish Hollywood Men
• Ryan and More Amazing Celebrity Abs
• Ryan's Going to Be a Director!