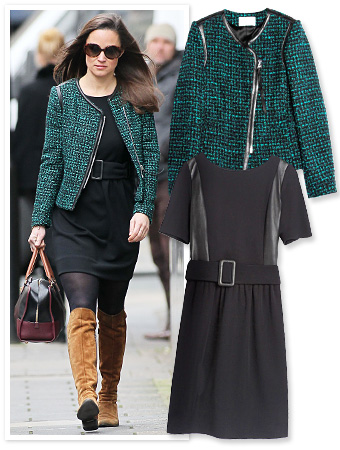 INFphoto.com; Courtesy Photo
Looks like Pippa Middleton has a new favorite store! The royal-in-law, party planner, and author of Celebrate: A Year of Festivities for Families and Friends has taken a liking to the Parisian clothing store Sandro, wearing items from the brand on two separate occasions. She even two wore pieces from Sandro at the same time with this look shown here during one recent outing in London shown here, pairing the "Récréation" LBD with and green and black tweed "Vigilente" green blazer. Pick up the dress for $298 and the tweed blazer for $258 at sandro.com.
Plus, see all of Pippa's best looks!
MORE:
• Found It! Pippa's Kate Spade Coat
• Pippa's Festive Fall Looks
• Kate and Pippa's Fashion Double Takes