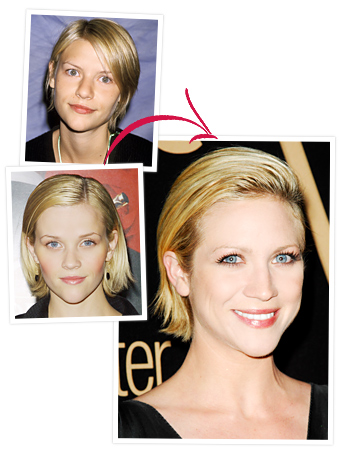 AbacaUSA; WireImage (2)
When Pitch Perfect star Brittany Snow chopped her hair into a chic bob just a couple months ago, it wasn't a result of the 2012 trend of stars shearing their locks—she made the decision based on a moment of inspiration much earlier in her life. "I have this obsession with 1998 Claire Danes and Reese Witherspoon," Snow told InStyle.com at the HFPA and InStyle Miss Golden Globe party in Los Angeles last night. "It was when they had their hair really short. I wanted to wear something that was sleek and different for me. I like this!" And what does she love most about her new 'do? "I feel way better with it short for some reason," Snow said. "I feel more myself—I'm one of those people who doesn't like to mess around. It's way easier and more carefree. This took me ten minutes! I'm always a fan of that." Quick, simple, and chic—what's not to love?
Plus, see more from the Miss Golden Globe party!
MORE:
• Brittany Hearts J. Mendel
• Allison Williams' 1.5-Hour Ponytail
• Why Rachel Zoe Got Bangs