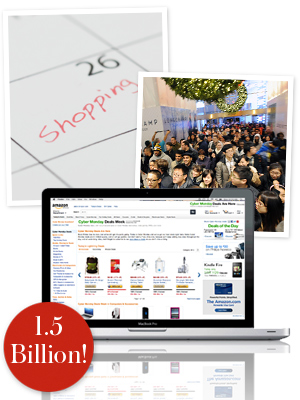 Getty; Peter Foley/Bloomberg via Getty
Not to be outdone by last week's chart-topping Black Friday online sales—which came to $1.04 billion—sales from this year's Cyber Monday are expected to break records! Internet watchdog ComScore predicts that online sales racked up on November 26th will total $1.5 billion, up from last year's $1.25 billion. Data from IBM Corp released Tuesday solidifies that prediction, showing that online sales actually rose 30.3% compared last year. The new numbers are interesting, considering that in our InStyle.com poll from Monday, 45% of readers told us they prefer to shop at brick-and-mortar stores. So tell us: did you shop online Monday?
Plus, get some great gift ideas!
MORE:
• Tory Burch's Black Friday Tips
• Calvin Klein's Francisco Costa Loves Black Friday