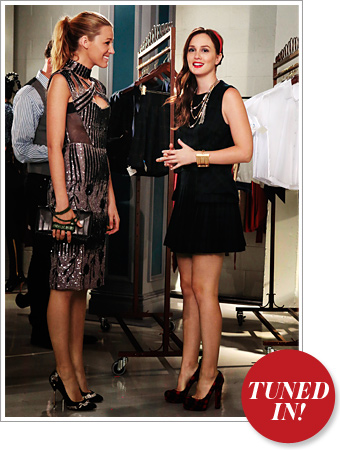 Courtesy of CW
There are only four more episodes of Gossip Girl left! With the end in sight, be sure to cherish tonight's all-new episode titled, "Save the Last Chance." After Blair's (Leighton Meester) mother Eleanor Waldorf (Margaret Colin) returned to New York in last week's episode to take back the reigns of Waldorf Designs, Blair vows to put her scheming on the back burner and embark on her next line to prove her worth. In order to ensure her success, the Queen Bee must put her betrayals behind her and enlist help from Serena (Blake Lively) and Sage (Sofia Black-D'Elia). And that's not all! Watch the fourth-to-last episode of Gossip Girl tonight on The CW at 9/8c, and check back tomorrow for all the details on what our favorite Upper East Siders wore.
MORE:
• Last Week's Fashion Credits!
• Frank Ocean Provides Gossip Girl Music 
• Final Episode of Gossip Girl Airs Dec. 17
• What Is Blake Lively's Hair Must-Have?