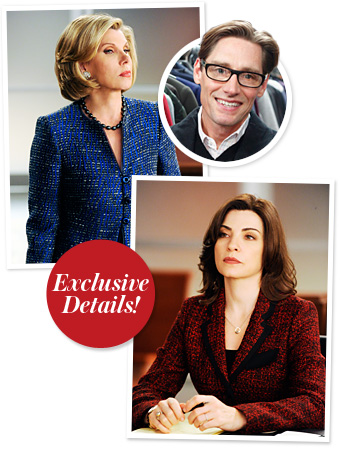 Courtesy (2); Alex Reside for InStyle.com
"There's more clothing this year than in any of the previous seasons!" The Good Wife costume designer Daniel Lawson told InStyle.com of the season four wardrobe, as he is responsible for dressing Julianna Margulies, Christine Baranski, and the rest of the ever-growing cast. It's true, which means we get even more highly-stylish workwear to watch, as Lawson puts the principals in Armani (as seen on Baranski), royal-loved L.K. Bennett (as seen on Margulies), and more. Get all the fashion details from last night's brand-new episode (and the season!) in the gallery!
MORE FROM THE GOOD WIFE:
• The Good Wife: Episode 7 Fashion
• The Good Wife: Episode 6 Fashion
• Good Wife's Costume Department!