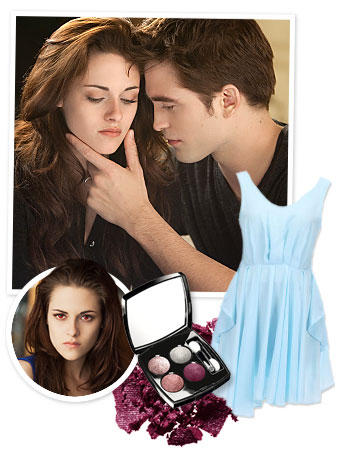 Summit Entertainment (2); Courtesy Photo
Twilight: Breaking Dawn – Part 2, the fourth and final installment of the beloved vampire saga, hits theaters this Friday, November, 16. To celebrate the highly anticipated release, sink your teeth into all of our Breaking Dawn coverage—from exclusive interviews with the movie's hair and makeup artists to fashion secrets straight from the set. Twi-hards, you're welcome!
See Kristen Stewart's real-life transformation.
EVERYTHING TWILIGHT!
• Robert Pattinson Talks His "Loud Kissing"
• Watch the Breaking Dawn – Part 2 Trailer
• New Breaking Dawn Part 2 Movie Photos
• See Bella Swan's Vampire Transformation
• Behind-the-Scenes: On-Set Style Secrets!
• Shop Bella Swan's Vampire Wardrobe Now
• Celebrities Reveal Their Favorite Vampires
• See Breaking Dawn Part 2 Style Evolutions
• Listen to Breaking Dawn Part 2 Music Here