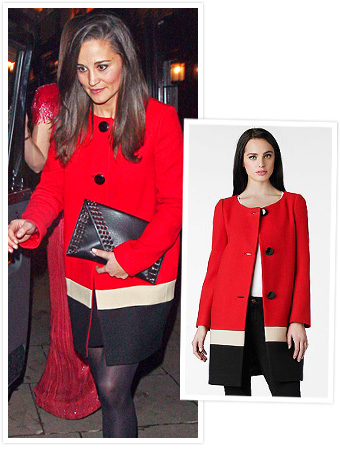 PacificCoastNews.com; Courtesy Photo
Hot off a successful book launch, Pippa Middleton celebrated with a night out at Lulu's nightclub in London. The party planner and author bundled up with Kate Spade's tri-color "Garby" coat, available for $698 on katespade.com. We love how the collarless style is chic for evening, and it's practical, too—the 100% wool construction will surely keep you warm.
Plus, see all of Pippa's best looks!
MORE:
• Found! Pippa's Metallic Dress
• Who Makes Pippa's Necklace?
• Middleton's Denim Statement