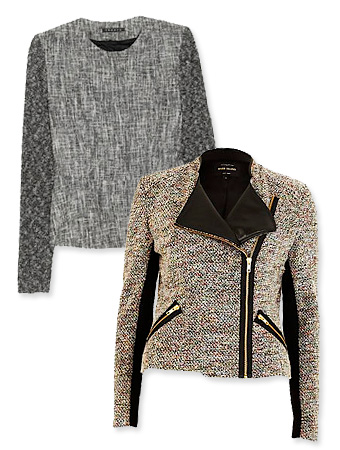 Courtesy Photo; Courtesy of River Island
The weather is officially nippy, so we've been sifting through our closets to unearth the best boots, sweaters, and scarves from last year—but sometimes, a girl just needs to update her wardrobe. We rounded up a couple of our favorite textured and cropped jackets for fall including River Island's Grey Tweed Biker Jacket ($98 on riverisland.com) and Theory's Alimo Tweed Jacket ($415 on net-a-porter.com). How great would these look with skinny jeans and suede ankle booties? Exactly.
Plus, see more of our favorite fall coats!
MORE:
• 6 Pieces You'll Love All Season
• Check Out Fall's Hot Coat Trend
• Tory & More Give Style Advice