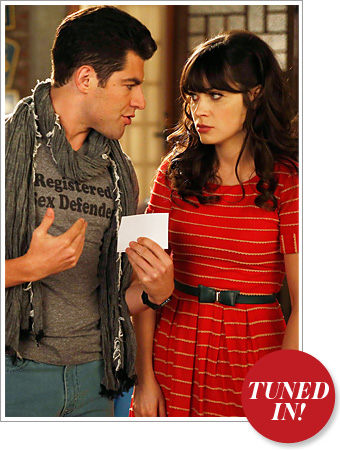 Courtesy of Greg Gayne/FOX
On tonight's episode of New Girl, the roommates are getting neighborly. When a group of hip twenty-somethings moves in across the hall, Jess (Zooey Deschanel) and Schmidt (Max Greenfield) hatch several plans to impress them. While the young neighbors dig Jess's unemployment status and funny catchphrases (think 90s era Full House impressions), Schmidt can't seem to catch a break. Tune in tonight at 9/8c on FOX.
Plus, see our favorite TV shows!
MORE:
• Check Out Deschanel's Transformation
• See Zooey's Quirky Red Carpet Manis
• Mindy Kaling's Favorite Sparkly Things
— Janelle Grodsky