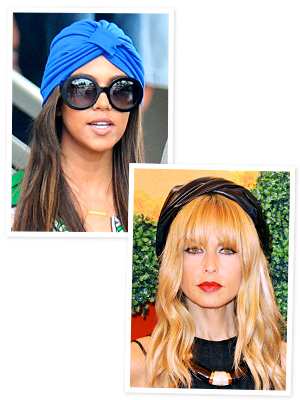 Brett Kaffee/PacificCoastNews.com; NPG.com
It's turban time! Rachel Zoe donned a black vintage Christian Dior turban for the Veuve Clicquot Polo Classic in Los Angeles this weekend, while Kourtney Kardashian worked a cobalt style in Miami. It's definitely a statement accessory, which makes us wonder: Do you like the look? Tell us by voting below!
Plus, see all of Rachel Zoe's look from Paris Fashion Week!
MORE RACHEL ZOE:
• Our Favorite Spring RZ Looks
• Rachel's Ultimate Travel Tips
• Rachel Zoe's Stamp on Jockey