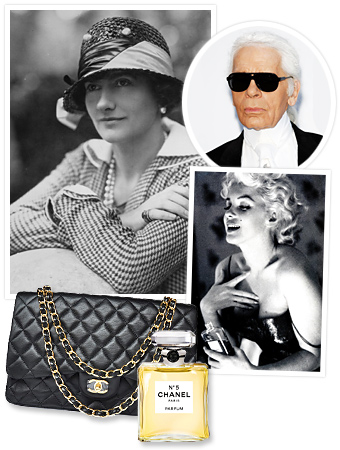 Getty Images (2); Courtesy Photo (3)
J'adore Chanel! If you're still marveling at the clothes and accessories from Chanel's latest fashion show (how could you forget the signature quilted bag encased in a hula hoop?), the French fashion house is giving us one more gem to keep us buzzing well into the weekend—a dedicated micro-site to explore the history and legendary creations of Mademoiselle Coco herself. Divided into two parts, the new online destination features a timeline of the house's history and a section focusing on the muses who inspired Chanel's best-known fragrance, N°5, from Marilyn Monroe to Keira Knightley. See for yourself at inside-chanel.com.
Plus, see the celebs who love to wear Chanel!
MORE:
•  Jessica Biel in Chanel
•  Fun Facts About Karl Lagerfeld
• Paris Fashion Week Front Row