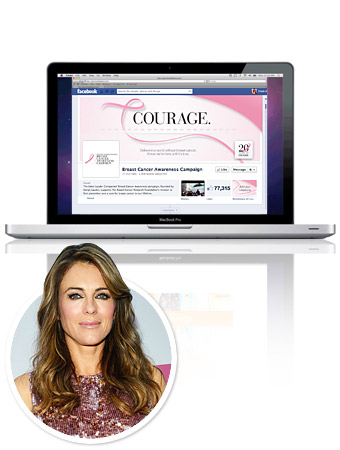 Getty Images; Courtesy Photos
Use your Facebook time to make a difference! Estee Lauder is celebrating the 20th anniversary of the Breast Cancer Awareness Campaign and the legacy of co-founder Mrs. Evelyn H. Lauder by donating $1 to the Breast Cancer Research Foundation for every post on their timeline during the month of October. "I feel we've achieved so much in twenty years," longtime spokesmodel Elizabeth Hurley told InStyle.com at the opening of the charity's interactive exhibition in New York City. "In some ways it's very bittersweet because we don't have Evelyn Lauder with us, but she really dedicated the last twenty years of her life to this cause and I feel that so much come to fruition." Find out more about the campaign and make your post at facebook.com/BCACampaign.
Plus, see more products supporting breast cancer awareness that we love!
MORE:
• Remembering Evelyn Lauder
• Pink Products We Love: Beauty
• More Celebrity Causes