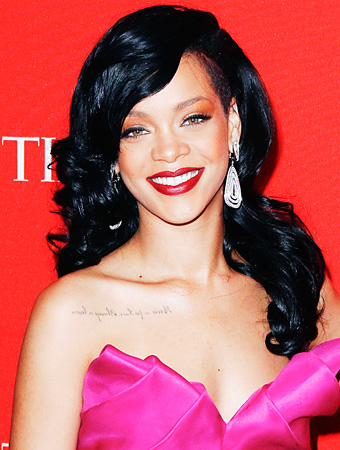 Edward Le Poulin/Corbis
After baring her soul in an exclusive Oprah TV interview, chopping off her hair, and generally taking over the Internet with her Instagram feed, Rihanna is now back to work. The performer has just released her newest single, "Diamonds," via Twitter and we just listened to the track (you can, too, here!). We have to say that it's a bit unexpected from the boundary-pushing artist, who usually has us bouncing in our chairs. Check it out and tell us: Do you like Rihanna's new song?
Plus, here's everything you need to know about Rihanna!
MORE:
• Rihanna's Pixie Cut
• Singer at the VMAs
• Try On RiRi's Hair!