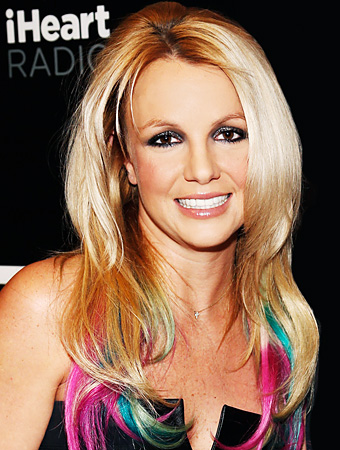 Getty Images
The latest star to jump on board the dip-dye hairstyle train with Selena Gomez, Christina Aguilera, Lauren Conrad, and Demi Lovato is Britney Spears, who made a surprise statement with technicolor strands at the iHeartRadio Music Festival. Though Spears has yet to try Katy Perry's rainbow of hair hues, her magenta and teal tips reminded us of the last time she wore colorful extensions, in the video for "I Wanna Go." And while this look takes courage, you can try it virtually with our Hollywood Makeover Tool—no Splat hair dye required.
Plus, see more wild star color!
MORE:
• See Katy Perry's Blue Bob
• Chloe Moretz's Pink Streaks
• Do You Need a Color Update?