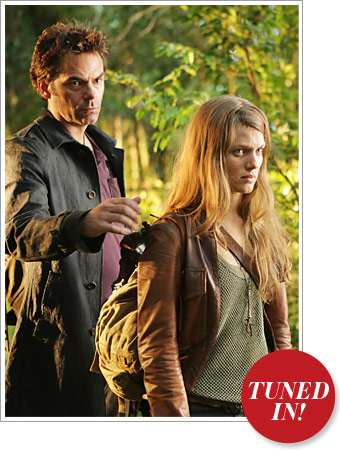 Courtesy of Michael Tackett/NBC
More than 10 million of you tuned in last week for the premiere of J.J. Abrams's new drama, Revolution. This week, the show picks up the pace when Miles (Billy Burke—who you may recognize as Bella's dad in Twilight!) leads Charlie (Tracy Spiridakos) and her crew on a search for rebel fighters. If only there were vampires hiding out in this forest, too! Tune in tonight at 10 p.m. EST on NBC.
Plus, see all the TV shows we love!
MORE:
• Lea Michele Is L'Oréal's Latest Face
• See Blaine's "It's Time" Performance
• And All About The New Normal
• All Our Emmys Coverage
— Angela Salazar