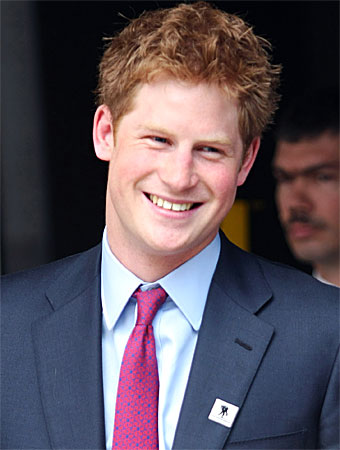 CWNY/Fame Pictures
Prince Harry of Wales turns 28 today! And while the younger brother of Prince William isn't exactly known for his regal behavior (especially in Las Vegas), we still love him. So we came up with a few appropriately British birthday presents that are, well, fit for a prince. Scroll down to see our top five picks, then let us know in a comment what you would gift the royal redhead.
BIRTHDAY GIFTS FOR PRINCE HARRY
Several polo shirts from Burberry, so he can always look über-stylish in the saddle.
James Bond's sleek classic car, an Aston Martin DB5. Name's Harry, Prince Harry.
Dapper trousers from Alexander McQueen. Maybe then he'd keep his pants on…
A lifetime supply of Cadbury chocolates. Just to be extra sweet. (We hope he shares.)
This hooded sweatshirt from Fred Perry. Hey, he could match his grandmother.
See more of the royal family!
MORE:
• Best of the Queen's Jubilee
• Most Extravagant Royal Weddings
• Prince William and Duchess Catherine in Wax