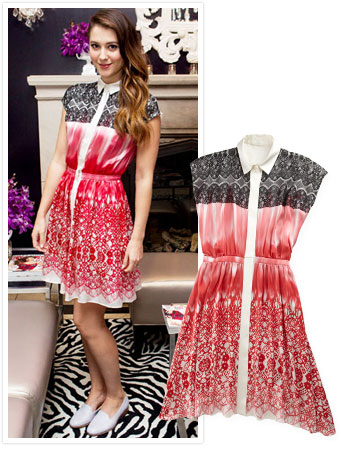 Cr Elisabeth Caren/Invision for InStyle Magazine AP Images, Courtesy
Prabal Gurung just launched his lower-price line ICB NYC. His goal to dress "the girls who have a job, but also get photographed for their outfits" was fulfilled when Mary Elizabeth Winstead walked into InStyle's pop-up portrait studio at the Toronto International Film Festival wearing a design from his new collection she bought for herself. "I never usually splurge on new clothes, but I saw this at Barneys Co-Op and I had to get it," the  27-year-old star of Smashed told InStyle.com. "I love the print!" Pick up the Melting Lace Print silk dress for $465 at icbnyc.com.
Plus, see more of Prabal's ICB NYC line!
MORE:
• Runway Looks We Love: Prabal Gurung
• NYFW: Stars in the Front Row
• Everyone Loves Prabal Gurung