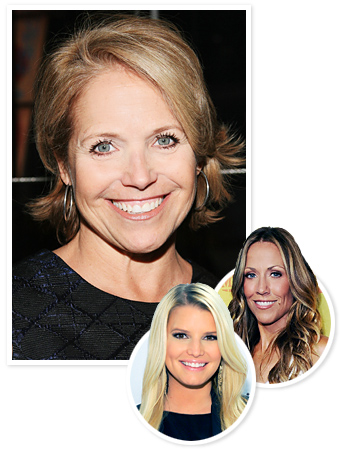 FilmMagic; WireImage (2)
Welcome back, Katie! The first episode of Katie Couric's new show Katie airs today at 3 p.m. EDT on ABC. For her premiere episode, Couric will have Jessica Simpson and Sheryl Crow (who also did the show's theme song) as guests. And later this week, she will host InStyle September cover girl Jennifer Lopez! We can't wait to see who else Couric will talk to—tune in today to find out. And click here to find out where you can watch the show in your town. And don't forget: InStyle asked the host to model five of her go-to fall looks for our September issue—and she's going to wear the one you loved most on her show! Stay tuned to find out when the chosen outfit will debut.
Plus, see Katie's 5 outfits below!
SEE THE OUTFITS KATIE MIGHT WEAR:
• Katie Look #1: The Colorful Wrap Dress
• Katie Look #2: Dress-Down Day
• Katie Look #3: The Little Gray Dress
• Katie Look #4: A Great Blue Sheath
• Katie Look #5: Neutral Separates