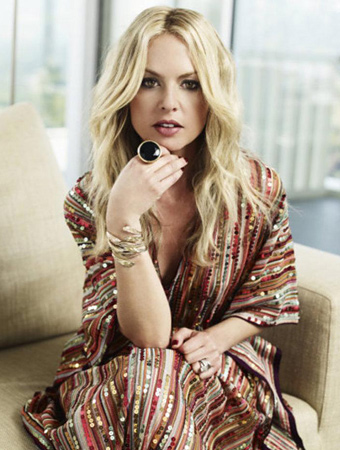 Courtesy of Rachel Zoe
This is bananas! After some uncertainty about whether or not she would return, catchphrase-queen-meets-stylist turned designer Rachel Zoe will be back on Bravo next year for the fifth season of her show The Rachel Zoe Project. The woman who started as stylist to stars like Cameron Diaz, Kate Hudson, and Anne Hathaway has since taken on the role of designer and will show her newest collection at New York Fashion Week this week (here's where you can find out how to watch it)! The show documents her trials and tribulations as a designer, as well as her life with toddler Sklyar and husband Rodger, and we're more excited than ever to see the fired-then-hired Team Zoe member Jeremiah Brent back on the show. The Rachel Zoe Project airs Tuesday nights at 9 p.m. EDT, and we can't wait to see what she gets into next season!
Plus, see Zoe's latest collection below!
MORE:
• Rachel's New Client: Erin Wasson
• Rachel's Son Loves His Closet
• Rachel Seeks Karl Lagerfeld's Approval