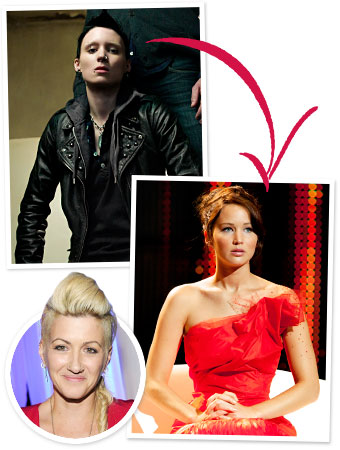 Frazer Harrison/Getty; Columbia; Murray Close
Oh, happy day, Tributes! Costume designer Trish Summerville, the genius who turned dimpled Rooney Mara into The Girl with the Dragon Tattoo's goth princess, Lisbeth Salander, has signed on to create the looks for The Hunger Games sequel Catching Fire, EW's PopStyle reports. One of the many looks Summerville will be responsible for is Katniss Everdeen's (Jennifer Lawrence) wedding dress, a luxe white gown with a pivotal plot moment. We can't wait to see how she creates that memorable look!
Plus, costumes secrets from Hunger Games!
MORE:
• Meet the Cast of Catching Fire!
• Recreate Katniss's Fire Manicure
• The Mockingjay and More Pin Moments