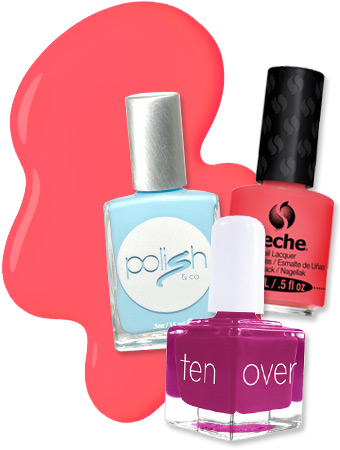 Courtesy Photos
There's a new class of nail polish brands coming out this fall! We put together a list of our six favorites that you have to try out (including Oscar de la Renta's lacquers, which just hit stores yesterday). Click "See the Photos" to see the ones to watch and where to shop them. We can't wait to get our hand (and nails!) on these colors!
MORE:
• Deborah Lippmann's Magnetic Nail Polishes
• Would You Match Your Manicure and Outfit?
• Fergie's Wet N Wild Lacquers: See the Colors!