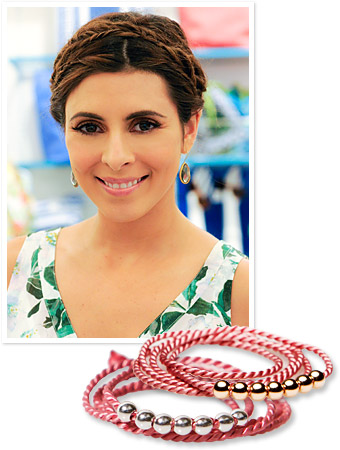 Getty Images; Courtesy Photos (2)
Jamie-Lynn Sigler designs CJ Free Jewelry with pal Holly Freeman, and the pair just released a line of limited-edition bracelets benefiting the American Cancer Society. "We were inspired to design a beaded bracelet to honor a close friend that was diagnosed with cancer," Sigler told InStyle.com. "We wanted to design something that anyone (both men and women) can wear because everyone is affected by cancer." The Pink Breast Cancer Awareness Bracelet is available in both rose gold and sterling silver, for $68 and $25 respectively, on cjfreejewelry.com, and a portion of the proceeds will be donated to the non-profit organization. "We want to help create a world with less cancer and more birthdays," said Sigler—and we're on board with that.
Plus, see more causes celebs support.
MORE:
• Busy Philipps' Charity Boutique
• Jamie–Lynn Sigler's Blunt Bangs
• Tweet @JuicyCouture For Charity