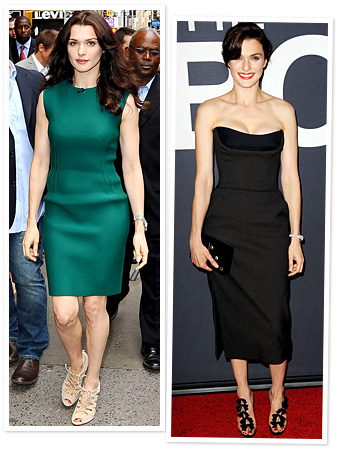 INFPhoto; Pacific Coast News
The Bourne Legacy hits theaters today! Rachel Weisz joins the newest addition to the series with the New Bourne Jeremy Renner, and we're loving her red-carpet looks at the premieres. No stranger to our Look of the Day, she can pull off everything from couture to casual—see all of Rachel's best looks in the gallery.
MORE:
• Rachel Weisz Gets Bangs
• Jeremy Renner Is a Real Fashion Fan
• His-and-Her Matching Loubs!