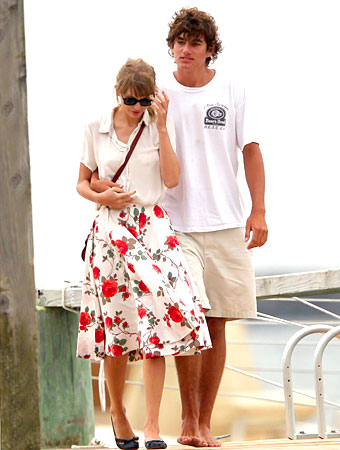 Wenn.com
New couple alert: Taylor Swift has a new boy to sing love songs about—Conor Kennedy, the 18-year-old son of Robert Kennedy Jr. and the late Mary Richardson Kennedy. Over the past several weeks, the two have been spotted together at pizza parlors and on beachside walks in upstate New York and the famous Kennedy compound in Massachusetts, the New York Post reports. Until she writes a catchy new tune about falling in love, we're going to hit play on "You Belong With Me" and click through our mega-slideshow of her best outfits ever. Because everyone needs more Taylor in their lives, not just Conor!
MORE:
• Try on Taylor's Wispy Bangs
• Taylor Swift's Enchanting Fragrance
• See Taylor's Hollywood Transformation!