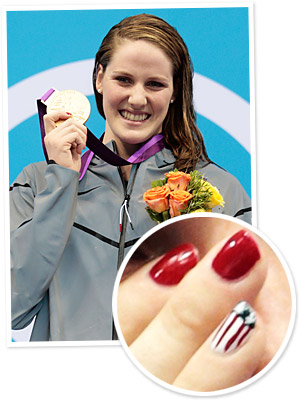 Getty Images (2)
Missy Franklin is a gold-medal winner—and a beauty enthusiast to boot! When the Colorado native stepped up to receive her shiny new medal after the women's 100 meter backstroke yesterday, we couldn't help but notice her red manicure with a flag accent nail as she wiped the tears of happiness from her eyes during "The Star-Spangled Banner." What a patriotic touch! We love the look (and hope to replicate it for Olympics viewing parties), but we still want to know: Do you?
Plus, meet more of the ladies on Team U.S.A.!
MORE:
• Our Favorite Celebrity Manicures
• Olympic Swimmers Do "Call Me Maybe"
• Fun Facts About the 2012 Olympics!