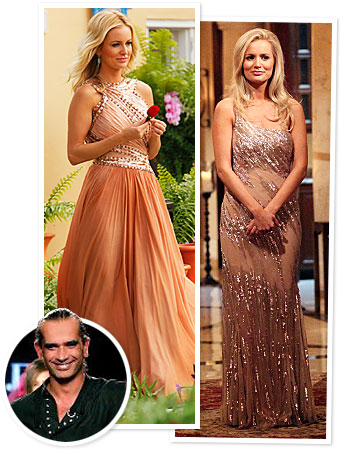 Courtesy Photo; Craig Sjodin/ABC; Roman Francisco/ABC
Other than watching The Bachelorette to find out who Emily Maynard would pick—she walked away happily in love with Jef Holm—we loved seeing what she wore. The self-proclaimed sequin-lover didn't disappoint, often turning to Lebanese designer Jean Fares for her debutante, southern belle wardrobe, including both her first and final rose ceremonies shown here. "I loved Emily Maynard in all my designs," Fares told InStyle.com exclusively. "I conceive my designs in a way that can make my woman confident about her look, elegance, and allure." Maynard's five Jean Fares looks ring up to $38,420 total, and if you're interested in one, visit jeanfarescouture.com to contact a showroom. Click through the gallery to see Emily's couture fashion show.
MORE:
• Emily's Favorite Outfits
• Celebrity Engagement Ring Photos
• Emily's Engagement Ring Details!