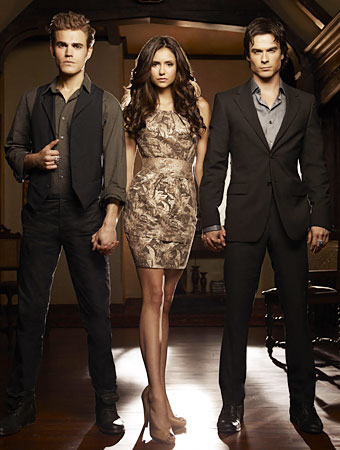 Art Streiber / The CW
Elena (Nina Dobrev) chose Stefan (Paul Wesley) over his brother Damon (real-life love Ian Somerhalder) on the third season finale of The Vampire Diaries, but will the decision stick? The results from our poll are in, and nearly 80% of you would like to see her with bad boy Damon instead! According to Somerhalder, that might be a possibilty. "When she gets tired of Stefan, who knows? Maybe she'll come to Damon?" the actor told E! at Comic-Con. We'll find out when the show returns on October 11th.
Plus, see more supernatural love triangles!
MORE:
• Nina Says Who She'd Pick for Elena
• The Secret Weapon to Nina's Perfect Blowout
• Vampire Diaries Cutest Couple Moments