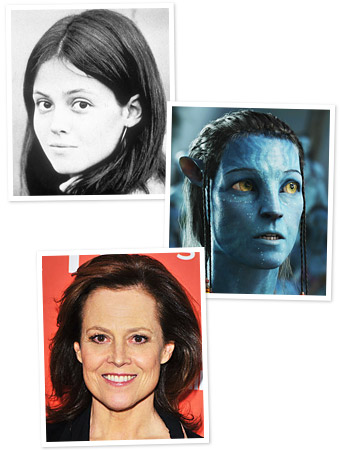 Seth Poppel/Image Archives; Courtesy Photo; Getty Images
Sigourney Weaver is a busy woman! She recently confirmed to Showbiz 411 that she's been on the set of James Cameron's three Avatar sequels, which she revealed are all shooting simultaneously. As for sci-fi fans who are curious to know when a new Avatar will hit theaters, Weaver makes no promises. "I just show up," she said. Sounds like it might be a while! Still, we're happy to wait to see Weaver—and her co-stars Sam Worthington and Zoe Saldana—back in blue paint.
See Sigourney Weaver's Hollywood transformation!
MORE:
• Zoe Saldana's Feel-Good Fashion Tips
• Our Favorite Star-Crossed Couples on Film
• The 25 Most Iconic Movie Kisses