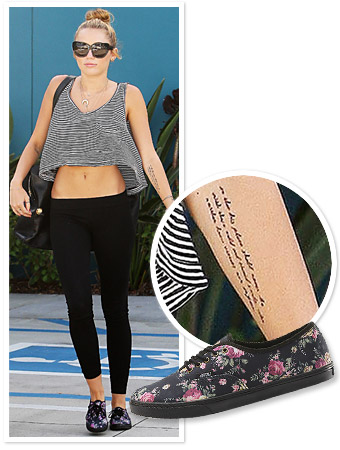 Ramey Photo; Courtesy of Vans
Everything's coming up rose (prints) for Miley Cyrus! The newly-engaged actress headed home from her pilates class wearing Vans' slim-soled floral sneakers. You can get the same pair for $55 at vans.com. Also spotted on the star: A brand new tattoo featuring a quote from a Theodore Roosevelt speech that reads, "So that his place shall never be with those cold and timid souls who knew neither victory nor defeat." How patriotic!
Click through to shop more celebrity shoes.
MORE:
• Get Lana Del Rey's Retro Look
• Liam Hemsworth on Miley's Fashion
• See Miley's Hollywood Transformation