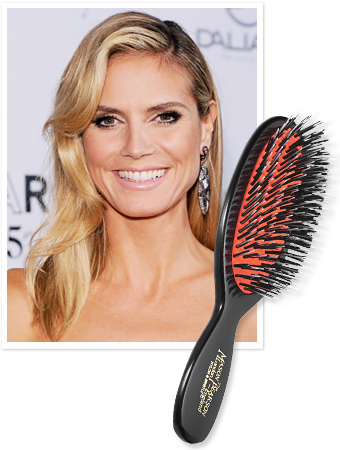 Venturelli/Getty Images for amfAR, Time Inc. Digital Studio
Heidi Klum is a fan of the occasional hair product splurge, especially when it's something that is easy to use and will last for a long time. Her pick? The Mason Pearson Pocket Mixture Brush. "It's a bit expensive, but sometimes you have to go deeper in your wallet for things that work," Klum told InStyle. "This brush gets all the snags without ripping hair out." That's worth it! Find it for $88 at nordstrom.com.
Plus, find the best brush for your hair!
MORE:
• Supermodel Hair Advice from Heidi Klum
• Heidi Klum's Award-Winning Debut Scent
• Heidi Klum's QVC Jewelry Collection