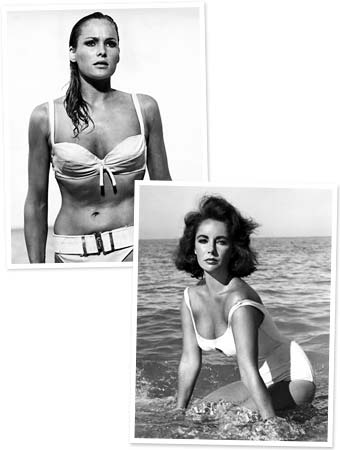 Everett Collection; Courtesy of Columbia Pictures
The best bathing suits aren't always practical, but they're impossible to forget. With a little help from InStyle Fashion Director Hal Rubenstein, we've compiled a slideshow of the most iconic swimsuits ever. Click through the see Ursula Andress's Bond girl bikini, Elizabeth Taylor's white tank, and more!
MORE:
• Sexy Celebrity Swimwear of 2012
• The Best Sunscreens We've Found Yet
• The Hottest Beach Couples!