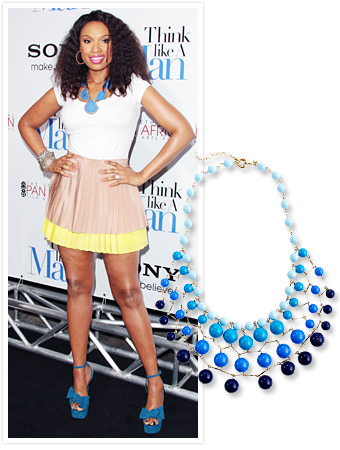 RD / Orchon / Retna Digital, Courtesy
A night out with your best girlfriends is all about having fun—so go for an equally playful look by spicing up your outfit with statement jewelry!  Jennifer Hudson pumped up her flirty tee and skirt with a jeweled Isharya necklace, but you can get a similar look with this beaded style from J.Crew ($128, jcrew.com). For more summer accessorizing ideas, click through the gallery. 
MORE:
• Debra Messing on Jennifer's Smash Casting
• Jennifer to Launch QVC Fashion Line
• Reality Show Starts: Jennifer and More!