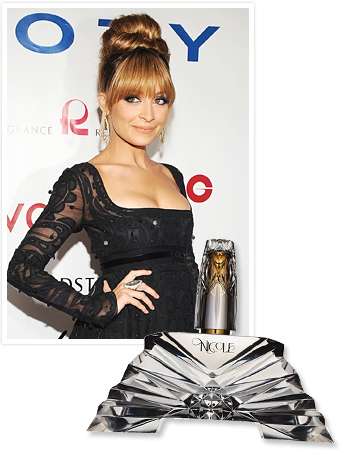 AbacaUSA; Courtesy of Nicole Richie
Nicole Richie's first fragrance is coming soon! When we announced last year that the Fashion Star judge would be releasing a scent, 49% of InStyle.com readers said they'd try it. And now we know what it looks like—the star released a photo of the bottle this week, and we're loving how the art deco design mirrors the graphic elements used in her House of Harlow 1960 jewelry. The fragrance, named Nicole, is a blend of blackberry, orange, and amber, with undertones of cashmere and vanilla. The fragrance will be available in September for $69.
Plus, see more celebrity fragrances.
MORE:
• House of Harlow 1960's Summer Collection
• Our Favorite Summer Scents
• Nicole Richie Launching a Macy's Line