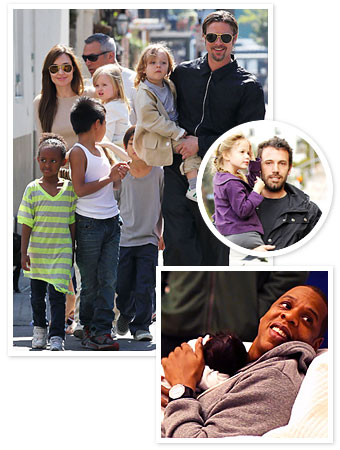 GSI Media; Milton Ventura/Broadimage; helloblueivycarter.tumblr.com
It's Father's Day! To celebrate, we rounded up our favorite celebrity dads—because there's nothing sexier than a guy who looks just as good on the red carpet as he does hanging out with his kids. Click through the gallery to see Hollywood's hottest dads, from new pop Jay-Z to father of six Brad Pitt.
MORE:
• The Top 20 Best-Dressed TV Dads
• Shop Your Dad's Personality
• What Does Your Dad Do Best?