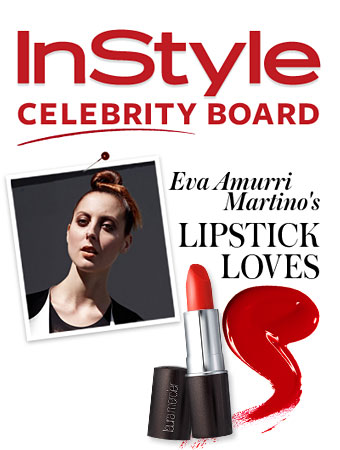 Courtesy Photo(2); Time Inc. Digital Studio
Welcome InStyle's newest pinner: Eva Amurri Martino. As we revealed earlier this week, celebrity contributors from each InStyle issue will be producing pinboards exclusively for us beginning this month. "I've been around a lot of lipstick in my day!" the actress told InStyle.com of her lip picks, ranging from hot red hues to soft pink gloss. Prepare to swoon over all of Eva Amurri Martino's Lipstick Loves and check back for Jessica Alba and Tory Burch's stylish inspiration boards.
Plus, visit our Pinterest page!
MORE:
• Introducing our Star Pinterest Boards
• See InStyle's Most Popular Pin
• Our Favorite InStyle Instgram Photos